Sharing the joy of small boats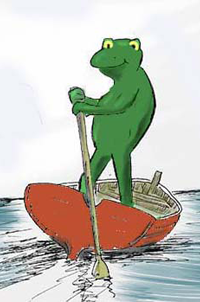 Portland Yacht Services (PYS) and the Traditional Small Craft Association (TSCA) are proud to be hosting the 2nd annual Maine Small Craft Celebration (MSCC). We received great feedback from the visitors, exhibitors and participants that attended the 1st show and we look forward to making it even better this time around. This year we have simplified registration forms for both commercial exhibitors and visitors that want to bring their boats.

Exhibitors, commercial/non-profit application
Bring Your Own Boat (BYOB) application
The 2nd annual
MSCC
 will be a 2 day event held on the shores of the Fore River in Portland on September 21-22, 2019. Small boats, sail, oar and power, will be on display on the water and on land. Demonstrations, workshops, and lectures will be given throughout the event focusing on building, operating and maintaining small boats.
‍ The goal of the
MSCC
is to share the joy and appreciation of small boats: how they can be built by anyone, enjoyed safely on the water, and used to attract the next generation to Maine's waters, our boating traditions, and the maritime professions. We want it to be fun, inexpensive and enduring.
‍ The most unique feature will be that many of the boats will be in the water, allowing visitors to "Try it-Like it." Designers, builders and owners will be there dockside to discuss and demonstrate their boats and visitors will be able to take them for a test "drive" after learning the particulars about that craft.
‍
Bring Your Own Boat (BYOB)
is for visitors (non-commercial) to bring their own small boat for display or use. You must register your boat if you want to participate by filling out the
BYOB form.
The fee this year is $20 for the weekend with free admission for the owner and crew.
Also on the water there will be demonstrations on rigging and rowing techniques and boat tours of the Portland harbor. Small boat races, rowing, sailing and power will scheduled both days and can be easily viewed from the newly constructed docks and seawall along PYS's 2500' river frontage
Off the waterfront, in addition to having boats 
to sail
, there will be boats 
for sale
,as there will be an area for individuals and brokers to market their boats. Exhibitors will be on hand to allow visitors to interact with some of various maritime businesses and non-profits that operate along the Maine coast. There will be a children's area with marine related crafts, a juried boat contest, a nautical flea market, and more.
Be sure to mark your calendar. While this celebration may mark the end of the boating season, it is really the start of the next boat planning and dreaming season! If you would like to participate or would like more information you can contact us at 
info@SmallCraftCelebration.com
.
A portion of the proceeds from the MSCC will be donated to the not-for-profit organizations that participate in and support this event.